Application process & timeline
Please note that applications are now closed for HM Treasury's 2020 Graduate Development Programme.

Online application: complete by 12 noon on 4 November 2019 for an April 2020 or September 2020 start date
The application process begins with an online application form. You'll need to log in by providing an email address and a password. You'll be asked to provide some basic personal information and answer some eligibility questions. We'll check this information before the assessment centre stage to ensure you are eligible to apply.
We also want to gain an insight into what motivates you and how you respond in different circumstances, so we'll ask you to complete some motivation and scenario-based questions. There are word limits for your responses, so you'll need to be clear and concise. We'll review these answers to assess your understanding of HM Treasury and how well you meet the behaviours of the Policy Adviser role. We'll be focusing on the 'Seeing the Big Picture and 'Working Together' behaviours, set out in the Civil Service Success Profile Behaviours.
Please contact the HM Treasury recruitment team on 0845 301 7999 or HMTreasuryGraduates@tmpw.co.uk between 8am to 8pm Monday to Friday if you experience any issues in submitting your application.

Situational Judgement Test: part of application
As part of your online application form, you will be asked to complete a situational judgement test (SJT). This will assess your judgement and your approach to situations that you might encounter in your day-to-day work as a Policy Adviser. Each question will describe the situation and there will be four multiple choice answers. You'll need to pick what you think would be the best way to respond, and the worst way.
Online numerical and verbal reasoning tests: 14 to 21 November, 2019
If you are shortlisted after the situational judgement test, you will be asked to complete a numerical reasoning test and verbal reasoning test. All of the tests can be completed online at a time of your choosing. You'll have 7 days to complete the tests and the deadline will be stated in your test invitation email.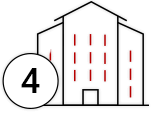 Assessment centre: 6 to 30 January, 2020
The final stage is to attend an assessment centre in central London. This will include a structured policy conversation on a policy topic, a written exercise designed to simulate the type of written work you would do as a Policy Adviser, and an interview. More information on these exercises will be provided in the assessment centre invitation. At the interview you will be able to ask any questions you may have.

Job offer or feedback to help in your job search
We'll let you know within two weeks of your assessment centre whether you've been successful. If you're unsuccessful, you can request feedback.
If you were unsuccessful by a narrow margin, we might get in touch about non-graduate scheme jobs available at HM Treasury, normally at the level below Policy Adviser. There's no guarantee that any such jobs will be available. If you were a 'near miss' from our assessment centres your details will be kept for one year after you applied, and you'll be contacted if a job is available through this route.
If you have any queries regarding the application process, please call us on 0845 301 7999, or email us at HMTreasuryGraduates@tmpw.co.uk