As a Policy Adviser, your job is to provide the government of the day with the best advice possible to help them to make decisions in the interests of the public we serve. You are there to be the expert on a particular policy area.
The role is varied. One day you might be analysing data, the next you could be in Parliament supporting Ministers in a debate. You can expect to write briefings for Ministers and senior managers, and respond to written questions from MPs or members of the public. There's every chance you'll be handling important projects. Throughout, you can expect to work with all sorts of government departments, external organisations and individuals to debate and shape policy.
Working with the guidance and support of a manager and wider team, previous Policy Advisers have:
Negotiated on Iran sanctions
Developed the Government's first Islamic Finance bond
Worked to put in place funding for key national infrastructure, such as HS2 rail
Contributed to the development of the UK's future customs and trade policy
Developed regional devolution agreements, devolving powers to local areas
Whatever the policy area you work in, we don't think you can find responsibility, challenge or fulfilment like it anywhere else. Policy Advisers join us on permanent contracts, so provided you complete your six month probation period successfully you will remain a permanent staff member after completing the three year graduate programme.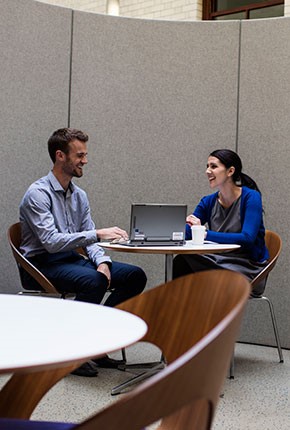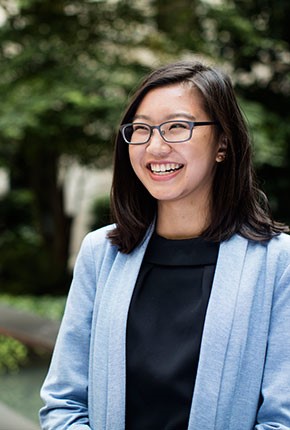 The HM Treasury Graduate Development Programme seeks to develop policy professionals with the depth of knowledge and the breadth of experience to work across multiple policy areas and make a long term contribution to the work of government. Your time on the programme – and beyond – will be designed to enable you to achieve this.
18-month postings
During your time on the three year development programme, you will have two postings. You will spend 18 months in your first posting, establishing a detailed grounding in a particular area of policy. At the end, we'll move you into a second 18-month posting. Depending upon the needs of the department and your preferences, you could further your knowledge in your first policy area, or work in a different area to broaden your experience.
Career development is enormously important to us. Typically you will be ready for promotion after completing two to three Policy Adviser postings. Promotions are always based on merit. To be successful, you'll need to be the candidate who best demonstrates the required skills and behaviours.
Responsibility, experience, support
Because of the key role of Treasury in government and the high profile work we do, our graduate programme offers the responsibility, the experience and the support you need to progress your career and make the most of your potential. You'll also benefit from regular mentoring conversations with your line manager, who'll help you plan your career.
It's an approach that has borne fruit over the years – most of our senior leadership team today joined the Civil Service as graduates.
Diverse career paths
HM Treasury's work is diverse and so are the career paths of our Policy Advisers. Some develop a long-term career in the Treasury, many gain experience in the wider Civil Service to share knowledge and skills they have gained for the benefit of UK population, and some move to other public sector organisations. Many of those who spend time away from Treasury come back, to a warm welcome.
We welcome graduates with a 2.2 in any degree discipline. What you will need is a real interest in public policy and the role of government. There are also some key attributes that we're looking for. To thrive here you'll need to following skills:
Clear analysis: the ability to think around a problem, identify the key issues and find solutions. You'll need to be able to grasp ideas quickly, take complex information on board, and ruthlessly filter out the irrelevant or distracting.
Interpersonal skills: Policy Advisers have to work with a wide range of stakeholders who have differing views. You'll need to be able to understand varied perspectives, and use that understanding to influence, persuade and negotiate.
Clear communication: the ability to communicate complex issues clearly and concisely, particularly in writing, is essential.
Team working: we work in small teams and value collaborative working and supporting each other, so we're looking for people who share these values and can develop strong, positive working relationships with others.
Motivation: we need people who are excited about working on government policy that matters to the whole country. And because our work is important and high profile, it attracts a high degree of scrutiny. So you'll need to be able to hold your own and balance responsibility, even in the very early part of your career here.
Resilience: we work in an ever-evolving political and economic environment. You'll need to be able to think flexibly and cope with what could be frequent changes to situations and priorities.
Our Policy Advisers have a lot of responsibility, but we're committed to equipping our people with all the tools they need to handle this.
The Treasury will invest in your skills and knowledge to help you become more professional and expert in policy making. An integral part of this is our Graduate Development Programme.
The programme consists of a mixture of structured and on-the-job learning with support from your line manager and wider Treasury colleagues. It is designed to build your confidence and give you the knowledge, skills and behaviours you need to be effective as a Policy Adviser.
You will gain a foundation in the core skills for policy making in HM Treasury and the wider Civil Service, including economics, fiscal policy and working with Ministers. You will develop the skills to become an effective policy adviser, from negotiating and influencing to creative problem-solving and communication.
Beyond the training available on the Graduate Development Programme, you are supported through the HM Treasury policy skills framework, relevant for staff at all grades who work in the policy profession.